Who we are
At its heart, the Learning for Well-being (L4WB) Foundation is a group of people – team, community, board – who have come together to support a shared vision and the activities that can enliven that vision. We are committed to manifesting a world where each one of us can participate fully, in a holistic and systemic way, to discover and enrich our unique qualities and experience our common humanity, on the individual and collective level.
The Foundation was set up in 2004 as a non-profit organisation and is registered in The Netherlands.
A beginning vision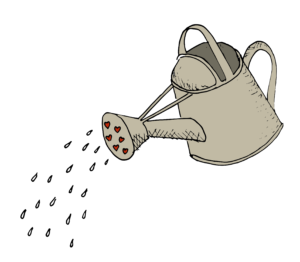 Daniel Kropf and Marwan Awartani, co-founders of the Learning for Well-being Foundation, met at a meeting in Rome in June 2002. From that first meeting it was clear that they shared a desire to see a new kind of society in which their passion for the well-being and happiness of children could be realized.
They understood that manifesting their values through this vision required:
a shift in thinking and decision-making;
the integration of education and health systems;
a common agenda to include public institutions as well as business and private foundations;
recognition of our interconnectedness, and the uniqueness of every human being.
They also knew that this vision rests on knowing that relationships are built on trust and curiosity.
From their commitment to this shared vision, in May 2004, with Corinne Evens as an additional co-founder, they established the Universal Education Foundation (now: Learning for Well-being Foundation). Since then, various partners have participated in developing L4WB's strategy and have joined in co-creating and implementing programs that reflect the vision and values of Learning for Well-being.