Board
Raymond Georis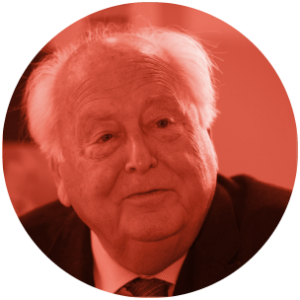 Chair
In 1954, Raymond received a Doctorate in Law from the University of Louvain and in 1957 got a diploma in Economic and Political Sciences from the College of Europe in Bruges. In 1962-63, he spent a year in Paris to study Economics and Educational Planning.
In 1958-60, he was appointed Administrator at Western European Union in London and was transferred from 1960-1962 to the Council of Europe in Strasbourg. From 1963-1966, Raymond was Professor in Planning and Financing of Education at the UNESCO Asian Institute of Educational Planning and Administration at New-Delhi. In 1967, he was recruited by the European Cultural Foundation in Amsterdam to manage its Plan Europe 2000 and, in 1973, he became Secretary General of the Foundation until his retirement in 1995.
Raymond was the Founding Chairman, in 1989, of the European Foundation Center in Brussels and has since remained involved in the world of Foundations: Director of the Association for Innovative Cooperation in Europe in Brussels from 1995-2001 and of its successor the Network of European Foundations (NEF) from 2002-2004, he was Secretary General of the Madariaga College of Europe Foundation from 2005 until 2007. In May 2006, he was appointed Chairman of the Learning for Well-being Foundation, which he joined in 2004.
Daniel Kropf
Founder and Executive Vice-Chair
Daniel is the Founding Chair and Executive Vice Chair of the Learning for Well-being Foundation, formerly the Education Foundation. From a young age onwards, Daniel took a great passion in a more holistic approach of human beings, education and health care.
As a healthcare entrepreneur, Daniel has always pursued a deeper understanding of human functioning. With diverse approaches encompassing tools and methodologies from the Western and Eastern cultures. He has established, chaired or directed several healthcare businesses ranging from biofeedback and cognitive behavioural therapy to tools for genetic diagnostics, cell therapy, glycol-protein mapping, finger printing and sequencing to medical devices. He is also a Board member of the Evens Foundation, of EPTO (European Peer Trainers Organization) and on the board of EIESP (European Institute for Education and Social Policy).
Daniel is married with two young children and currently living in The Netherlands. Send an email to Daniel
Corinne Evens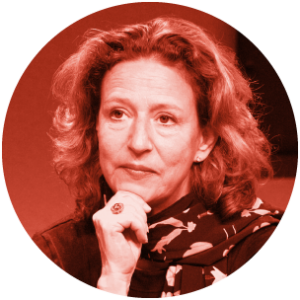 Founder and Treasurer
Ms. Evens is a leader in the fields of international business and philanthropy. As President of the Evens Foundation, she has worked to promote diversity, respect and tolerance in Europe by providing grants, organizing conferences, and recognizing worthy initiatives in culture and education. The Evens Foundation awards Prizes for Intercultural Education to contribute to European social integration.
Ms. Evens began a career in real-estate by starting a business in Paris dealing with property acquisition, renovation and resale. She has carried on real-estate investments internationally in places such as Belgium and France, and since 1997 has been manager of several real-estate companies and holdings in France. Before entering the business world, Ms. Evens worked in the arts. She trained at New York University's cinema department from 1975-1977 and then worked as an assistant to a producer. From 1981-1985 she worked as a director of documentaries and video-art in Paris and Belgium.
Pro-bono collaborators
Marwan Awartani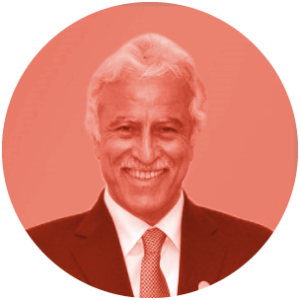 Founder and Secretary General / Lead Palestine
Professor Marwan Awartani is President of the Palestine Technical University. He has served as Chairman of the Arab Foundations Forum, Acting President of AlQuds University, Co-Founder of the Palestine Academy of Science and Technology and Co-Founder of the Network of Palestinian Scientists and Technologists Abroad. He has also served as Director of the Science and Technology Planning Unit at the Ministry of Planning, Director of the National Policy for Scientific Research, Founding President of the Palestinian Society for Mathematical Sciences and Chairman of the Palestinian Mathematical Olympiad.
Professor Awartani is the Founding President of Alpha International for Research, Polling and Informatics, a member of the Supreme Council on Innovation and Excellence, and a member of the selection committee of the WISE Prize and of the Arab Achievement Awards.
He has consulted for the World Bank, UNESCO, ESCWA, the EU, and other international organizations in the areas of education, innovation, science, technology and development, monitoring and evaluation systems, survey research and knowledge management. Send Marwan an email
Jonathan Wohl
Legal Advisor to the board
Jonathan Wohl is a lawyer in the Paris office of the international law firm McDermott Will & Emery where he advises on international business transactions and is also head of the pro-bono practice of the office.
Colin Longhurst
Financial Advisor to the board
Fellow of The Institute of Chartered Accountants in England and Wales (FCA), Dutch Register Accountant (RA). Colin kindly works pro bono for the Learning for Well-being Foundation, giving financial expertise and advice.