Our team
Daniel Kropf
Founder and Executive Vice-Chair
Daniel is the Founding Chair and Executive Vice Chair of the Learning for Well-being Foundation, formerly the Education Foundation. From a young age onwards, Daniel took a great passion in a more holistic approach of human beings, education and health care.
As a healthcare entrepreneur, Daniel has always pursued a deeper understanding of human functioning. With diverse approaches encompassing tools and methodologies from the Western and Eastern cultures. He has established, chaired or directed several healthcare businesses ranging from biofeedback and cognitive behavioural therapy to tools for genetic diagnostics, cell therapy, glycol-protein mapping, finger printing and sequencing to medical devices. He is also a Board member of the Evens Foundation, of EPTO (European Peer Trainers Organization) and on the board of EIESP (European Institute for Education and Social Policy).
Daniel is married with two young children and currently living in The Netherlands. Send an email to Daniel
Linda O'Toole
Senior Fellow: Co-editor of the L4WB Magazine / Research
Linda's professional experience has focused on helping individuals and groups understand their distinctive ways of functioning in order to enhance their interactions and achieve their goals. She is particularly interested in the patterns through which people engage and process their inner and outer experiences. Her approach uses a whole system perspective, integrating the cognitive, emotional, and sensory aspects. In the 1980s Linda played a key role in original research on individual differences, later formulated as Human Dynamics. As Director of Training & Product Development for over 20 years, she designed and delivered seminars, including producing multimedia workshop materials. She trained facilitators in more than 20 countries in Asia, Europe and the Americas.
Linda began working with L4WB-F in early 2006, participating in the Voice of Children surveys. She developed the L4WB Framework, offers workshops, and is co-editing the L4WB Magazine. She has found a home within L4WB-Foundation for her approach to inner diversity. Send an email to Linda
Yakarah Attias-Rosen
Head of Operations
For the past 15 years Yakarah has been working with Daniel Kropf, and has been involved in all areas of Daniel's business and non-profit activities. Yakarah holds a degree in Political Science, Anthropology and Sociology and a Masters in Business Management. She is a certified instructor of Nonviolent Communication® and Human Dynamics® and assists in L4WB trainings.
Yakarah coordinates the implementation of L4WB-F's work plan in Europe, cultivates strategic relationships and takes care of the systematic development of the organisation. She is also responsible for overseeing and supporting the team members for projects L4WB-F is either leading or partnering with. Yakarah plays an important role in L4WB-F's internal and external communications. She is married and has three children. Send an email to Yakarah
Luís Manuel Pinto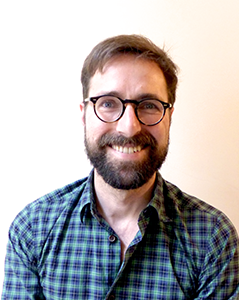 Education and Participation Programmes
Luis brings together his experience and expertise in learning, communication and organisation development at the service of the Learning for Well-being community. He is very interested in the intersection between gradients of difference such as culture, identity, temperament and ways of learning. His path has been dedicated to develop and manage educational programmes promoting social inclusion, with a particular focus on the topics of children and youth participation, gender-based discrimination and religious diversity. Luis promotes approaches using peer-to-peer and self-directed learning. He is passionate about metaphors and the use of movement and image in learning experiences. You can talk with him in Portuguese, English, Spanish and French.
Luís develops and manages new programmes applying the Learning for Well-being framework, focusing on organisations, and children and young people. He facilitates, trains and coaches individuals and organisations through L4WB. He also cares for the branding and image of the Learning for Well-being Foundation. Send an email to Luis
Catherine Pluys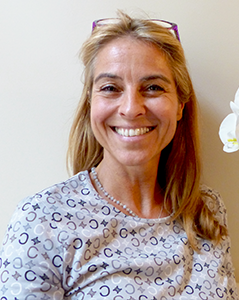 Volunteer in communication and event support 
Catherine has a deep curiosity of life, others, multiple forms of intelligence and expression. Her sense to discover, to explore potentials and to learn, brought her into experiencing different kind of activities: project and budget management, organizing events and journeys, health and well-being sessions, communication and education.
Catherine is passionate about the quality of relationships, the mutual enrichment and at the same time being very pragmatic. She loves to bring ideas into concrete actions. Moreover, she loves to travel and meet people from all over the world. She offers her diversity and qualities into the L4WB projects, especially into the programs focused on respecting the fundamental rights and the fulfilment of others; in order to contribute to a world that recognizes and supports the uniqueness  of each one of us. Send an email to Catherine
Madalina Gherman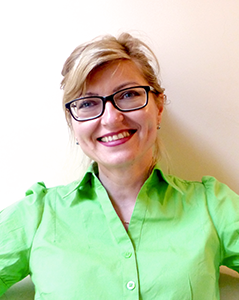 Administrative and financial Support
Originally from Timisoara, Romania, Madalina has a Master's degree in English Language and Literature and worked as an English teacher for several years before relocating to Belgium in 2006.
Ever since, she has acquired experience working in HR, Finance and Administration related functions, of which she has grown very fond of. She remains passionate about languages and dreams of becoming an author one day. Madalina speaks Romanian, English, French and Dutch. Send an email to Madalina
Laura Lassi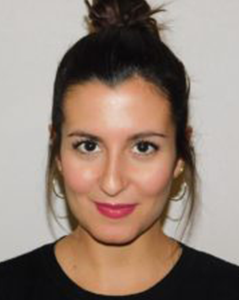 Personal Assistant to the Executive Vice-Chair
Originally from Florence, Italy, Laura is currently finishing her studies to obtain a Master's degree in Law at the University of Florence. Throughout her studies, she has worked with children for several years, being fascinated by their approach to life and developing a strong interest in their social and educational development.
Her love for children led her to move to Amsterdam at the beginning of 2018, where she had the opportunity to meet Daniel Kropf and start working as his personal assistant, being involved in his work-based activities. She looks forward to balancing her studies and work, focusing on a sincere and inspiring collaboration between adults and children. Send an email to Laura
L4WB-Fellows & Associates
Wahid Jubran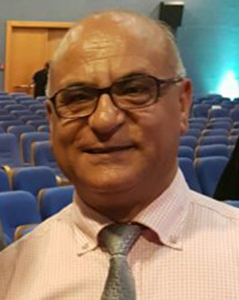 Senior Associate: Elham Palestine Education
Wahid earned his first degree in Physics and earned his Master in Education from Birmingham University in U.K. He earned also a certificate in Management Development from Bradford University in U.K. His experience in teaching, training and management spans more than 30 years. He currently works for UNRWA in the West Bank as Deputy Chief Field Education Programmes and previously worked as Head of the Education Development Centre where he was mainly responsible for the professional development programs and enrichment of school curriculum.
In 2009 and 2010, Wahid worked for the Learning for Well-being Foundation as Director of the Elham Programme in Palestine. Since 2016, he is an associate member of the Learning for Well-Being Community.  He is currently head of board of directors of the Palestinian Trainers' Association. Since 2016, Wahid is a member of the National Committee for Education Reform in Palestine. Send an email to Wahid
Shanti George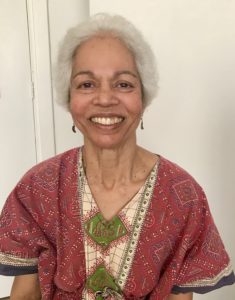 Senior Associate: Workgroup on Quality of Childhood
Shanti George is a social anthropologist trained in India and now based in the Netherlands. She has taught at universities on three continents and has worked with foundations on a similar scale. Her five books and many articles have been translated into various languages. She is currently an honorary professor at the School of Education and Lifelong Learning at Aberystwyth University in Wales.
Shanti's work with the L4WB-Foundation enables her to bridge the worlds of knowledge, practice activism and philanthropy. Around L4WB's central theme of competent partnerships between children, young people and adults. Send an email to Shanti

Caroline van Eeghen
Associate: Senior Relationship Manager
Born and raised in The Netherlands, Caroline started her career in Public Relations and Communications. At a later stage in her life, she got her Master's degree in Dutch law and worked as a legal advisor at Dutch government institutions. Being passionate about making changes in the world, she entered the NGO-world. As a communication manager, with the main focus on internal and external communication, and bringing partners and funders together. Since 2016, she supports the L4WB-F in this field.
As a mother of two – adult – daughters, she is dedicated to a more holistic approach on education, placing the well-being of both children and adults first. She is passionate about yoga, tennis, horses, traveling and reading. Caroline is married, and currently living in France. Send an email to Caroline
Moshe Garelik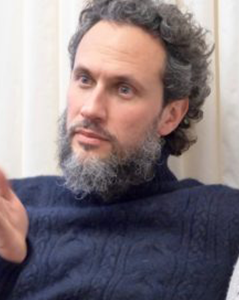 Associate: Partnership Advisor
Activist for entrepreneurship and international relations in the European Union.
After his rabbinical studies in the USA, France and Israel Moshe was ordained Rabbi in Australia in 1995. He taught and successfully ran several non-profit organisations in the education, cultural, humanitarian, social and religious sectors. Currently, he is facilitating UniOne way of life through networking of relevant foundations and individuals.
Darren Bird
Associate: CATS Lead / Child Participation Training
Darren Bird is has spent all his professional career working with children and young people: working for NGOs, local government, and private practice in the fields of play work, education, youth work and children's rights. For 12 years he worked as Chief Executive Officer of Funky Dragon – the Children and Young People's Assembly for Wales (UK). His work also consists of advising organisations on how to listen to children and implement participatory approaches within their structures. At the moment Darren is Executive Director for the Children as Actors for Transforming Society (CATS) Global Forum in Switzerland. He also designs and delivers the Caux Peace and Leadership Programme for Initiatives of Change Switzerland. Send an email to Darren
Jean Gordon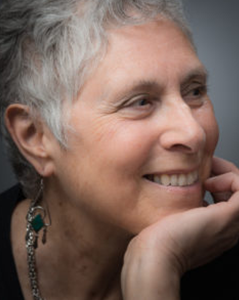 Fellow: Co-editor of the L4WB Magazine
Jean is an international consultant having retired from her position as Director of the European Institute of Education and Social Policy. She has wide experience in the comparison and analysis of education policies and systems, and in contributing to lifelong learning opportunities and personal development through improving access to learning and its recognition, individualising pathways and increasing transparency of learning and qualifications in Europe.
She is Joint Editor of the European Journal of Education for which she has designed and, or coordinated issues on the futures of learning, education and well-being, intercultural dialogue, equal opportunities, qualifications frameworks, access to lifelong learning, literacy. Jean has been working with the L4WB- Foundation since 2005 and is a member of the Learning for Well-being Community. Some of her recent work has focused on the shift to learning outcomes, both in adult learning and school education, the development and implementation of key competence policies in Europe and developing a policy advocacy document on learning for well-being. Send an email to Jean