QoC Talk presented the results of the L4WB- Hungarian Waldorf Federation, and ECSWE Project
Since 2019, The Learning for Well-Being Foundation, the European Council of Steiner Waldorf Education (ECSWE) and the Hungarian Waldorf Federation took the challenge to work on the project "Personalised and Formative Assessment Practices Supporting School and Learner Development" as part of the Erasmus + Programme. The project aims to collect at least 15-20 practices on innovative and formative assessment methods. The guiding question throughout the project has been: How can the unfolding of the unique potential of every child/youngster be best supported through contextualised, individualised, participatory assessment processes that give learners a feeling of agency and self-efficacy?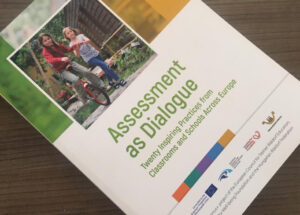 The last QoC Talk, part of Lifelong Learning Week hosted by the Lifelong Learning Platform (LLLWeek), was also dedicated to showing the results of these years and presenting the book titled "Assessment as Dialogue: Twenty inspiring practices from classrooms and schools around Europe." A strong message of hope from this book is that change is not only possible, but it has already happened in classrooms and schools. Some examples are depicted in twenty stories from twelve diverse European countries, and many other stories are still waiting to be told. In these schools, children experience formal learning as building naturally on their innate desire and ability to learn. The book offers readers some essential elements of 'Assessment as Dialogue,' from the first step into primary school to the final step out of secondary school. The organisations behind the book hold that this is a personal and collective journey whereby each child — addressed as a whole person — should realise the unique potential in terms of valued inner diversity.
The QoC Talk had exciting discussions around a better understanding of the Quality of Childhood in the EU Member States, reflecting on the European institutions' role to improve the situation and form an influential working group to get a sense of moving on. On that matter, The Learning for Well-being Foundation brought different strengths and networks to identify additional 'inspiring stories of change.' One was the International Step by Step Association (ISSA) focuses on high-quality inclusive early
childhood education and care, and the other was NIVOZ, a reputed think tank in the Netherlands oriented towards progressive and sensitive pedagogy in schools. In addition, NIVOZ and L4WB-F had co-organised the Unfolding Symposium in 2017 that featured exemplary practice from classrooms and schools around the Netherlands, and certain schools and professionals highlighted there contributed their innovative assessment practices.
Download the book here.
If you have any further questions, please send a mail to chiara.piccolo@allianceforchildhood.eu 
What Makes Me? Core Capacities for Living and Learning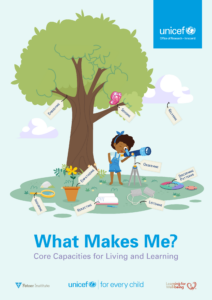 On Thursday the 9th of December on a virtual Policy Panel Discussion at the WISE Summit,
UNICEF Office of Research – Innocenti and The Fetzer institute and The Learning for Well-being Fundation,  released What Makes Me, a report built on Core Capacities for Living and Learning. This report, reveals nine core capacities and underscores the importance of noticing and nourishing these capacities from birth through adulthood. 
Core capacities represent fundamental human skills expressed differently by each individual to varying degrees. These skills' unique nature and development is precious; education systems should promote, support and protect them.
"These capacities are windows to our unique potential; they allow us to recognize our vital differences and those of others so that we can build on our natural complementarity as we learn and live.
We dream of a world where, by embodying and embracing core capacities in a holistic way, parents, teachers, doctors, nurses, social workers —all humanity, really— will fulfill their own unique potential and enable the same for those who they serve."
Daniel Kropf, Founder and Chair of The Learning for Well-being Foundation
Recognizing the negative impact of COVID-19 on today's children, the report makes the case that these core capacities are even more critical in helping children cope, solve problems, and overcome stress, as well as develop the skills needed to learn and rebuild their societies and economies when they reach adulthood. 
Key findings from the report include: 
There are critical windows of opportunity to develop these capacities in early childhood and adolescence. Policy, Educational and Parental practice should pay close attention to these periods. 

These capacities are often overlooked and yet they are foundational (the basis) for developing more complex social-emotional and academic competences. 

These capacities support one another, with some being "gateway" capacities that support many others. 

Children's capacities are interconnected with the capacities of adults, who play a modelling role and influence children's chances of developing such capacities themselves.




 

An evaluation of an eight-week mindfulness training programme for children aged 7-9 in England found significant gains in children's emotional well-being and metacognition skills.




 
Children's levels of empathy significantly affect their social functioning, such as prosocial behaviours, bullying, and quality of relationships with parents and peers.




 

Listening improves early reading and later reading comprehension, learning outcomes and concentration. Furthermore, listening is associated with various mental health outcomes, including coping, self-esteem, and happiness and relaxing – particularly in the 'listening to music' literature.




 

Reflecting improves working memory, cognition and generosity. 
We invite you to visit the report microsite and download the full report: http://www.unicef-irc.org/what-makes-me
Policy panel discussion: https://youtu.be/BDgG0QzztX4
Celebrating our Community Gathering
On September the 30th, we held a meeting with the Learning for Well-Being Foundation family to talk about something that touches our hearts and drives us to work for a better society: CORE CAPACITIES.
The meeting took about two hours, including more than 40 people committed to reconnecting despite digital times. The discussion of our gathering led us to question how we incorporate core capacities in our daily activities (with our peers, community and jobs) and how we can adapt these notions and practices to environments with greater vulnerability or diverse cultures around the world.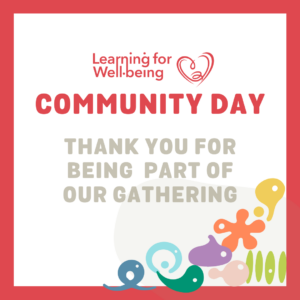 Also, Dominic Richardson (from UNICEF) held a conversation with Luis M. Pinto (from L4WB) on the research and its implications in the relationships between adults and children. These reflections are part of a research conducted with the UNICEF Office of Research – Innocenti and The Fetzer Institute that will be presented publicly in December.
Some of these discussions and reflections are part of a study conducted with UNICEF that will be presented publicly in December.
Stay tuned for more information.
Our Annual Report from 2020 is ready!
We are delighted to be able to share our Interactive Annual Report for 2020.
There is no doubt that 2020 will be a year to remember, exceptional in almost every way, and even with all its challenges we have been able to be of service in so many ways. Please have a look at our accomplishments, our initiatives and the work we did with our partners this past year.
In addition, we would like to thank our Board, our staff, our many volunteers both young and old, and partners for their work and commitment in helping us achieve our goals. We extend warm thanks also to all supporters and friends of the Learning for Well-being Foundation who join us on our journey.
Read our Annual Report for 2020
Maria Paz has been elected to the Child Rights Connect Executive Committee
Representing the L4WB Foundation, our Director of Development and ACT2gether Latin America, Maria Paz was elected to the Child Rights Connect Executive Committee 
In its call for nomination of new candidates to stand for election to the ExCo, the following priorities were identified with a view to achieving a more balanced regional representation within ExCo, as well as a transition in the office of the Treasurer.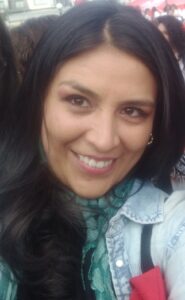 Maria was chosen in light of her amazing work in the region and the development of A2G Latin America. Additionally Child Rights Connect is establishing a Network Working Group on Child Participation. The overall objective of this proposed Working Group is to provide strategic advice and support to the CRCnct Network and partners on children and young people's participation by harnessing the strong, collective, and influential voice of the Network in empowering children to exercise their rights to participate under the UNCRC.
The  Learning for Well-Being Foundation is  sure that Maria will be a wonderful addition to the ExCo of CRCcnt and will be a great asset to CRCcnt, bringing the L4WB approach and our take on participation and intergenerational collaboration to their work.
Congratulations Maria, we are so proud!!
L4WB earned a Partership Grant with the International & Canadian Child Rights Partnership (ICCRP)
[Project Summary]
The UN Convention on the Rights of the Child (CRC) establishes economic, social, cultural, civil, political, and participation rights of persons under 18 years. Since its adoption in 1989, it has been ratified by 196 countries. As an early leader in child rights advocacy, Canada helped draft the CRC and was an early adopter, but Canada's advancement of CRC principles has since waned, reflecting a global stagnation in child rights progress. The International & Canadian Child Rights Partnership (ICCRP) formed in 2015 as a response to this concerning trend. Through our prior work, the ICCRP identified a critically overlooked element in realizing child rights: intergenerational relationships. The expanded ICCRP will now focus on this new, innovative research direction to examine how intergenerational relationships can transcend current barriers to realizing child rights, through intergenerational partnerships (IPs).
We will address critical gaps in international knowledge about how to advance the CRC and transform research, policy, and practice via IPs supporting child participation through 4 objectives: 1) expand conceptual frameworks for IPs; 2) investigate processes to foster IPs to support child rights, including child and youth activism; 3) identify and develop relational practices to reform and stimulate research, policy initiatives, and practice supporting child rights; and 4) examine how child rights education supports or obstructs children's understanding of rights and IPs.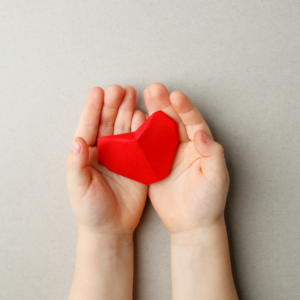 Informed by relational child rights and decolonization theories, as well as new ethical frameworks, we will engage in case study analysis in 4 Research Streams to examine existing innovative initiatives, conduct our own participatory research with young people, and assess child rights education. Mixed methods will be used in each case study, and we will analyze data via 4 Working Groups focused on 4 cross-cutting themes: participatory methodologies, ethics, policy, and conceptual interconnections.
Our diverse mix of countries and case studies will reveal commonalities and unique features across contexts and geographies. As examples, we will explore South Africa's constitutional child rights guarantees; child rights councils in Brazil; and child participation within New Brunswick's Child Rights Impact Assessment process. Such diverse contexts will help us clarify effective models and processes for intergenerational partnerships that support child rights understanding and implementation. ICCRP includes young people with lived experience, 41 researchers, and 30 partner organizations from universities, NGOs, major human rights institutions, and governments in Canada and in multiple countries across the Americas, Africa, Europe, Asia, and Australia. Guided by the expertise of an intergenerational advisory committee, ICCRP partners will actively engage in research planning and implementation, governance, supporting student trainees and youth participants, and KMb.
We will generate the first integrated international knowledge base capturing relational practices, frameworks, processes, and child rights education initiatives that facilitate (or impede) equitable IPs. Our KMb plan builds on our established networks with key human and child rights organizations and institutions, young people, and those working in the field. Over 7 years, ICCRP will build student, practitioner/policy, and HQP capacity, and produce training
Article: The "new normal" is for all ages — Luis Manuel Pinto &Daniel Kropf
The "new normal" is for all ages
— Luis Manuel Pinto &Daniel Kropf
The pandemic revealed the colours of the embedded ageism in our societies. Children and older adults— two edges of the age spectrum—have been the most impacted by social isolation and access to education and healthcare. Still, children are rarely directly present in conversations about how we should organise our lives. They count on good-willed adults as representatives, gatekeepers—and sometimes translators—of children's views into knowledge that decision-makers.
The pandemic has been devastating, but also brought an important awareness to the surface and is giving us all an opportunity to fundamentally change the narrative of how different generations relate and participate together in creating the post-pandemic world—the so-called "new normal".
In this article Daniel and Luis would like to make a holistic case for promoting partnership between children and adults, quickly navigating rights, well-being, sustainability and humanistic perspectives. The next era can be one of partnership across generations.
Read the full opinion article on the OECD Forum platform.
"This article is part of a series in which OECD experts and thought leaders — from around the world and all parts of society — address the COVID-19 crisis, discussing and developing solutions now and for the future. Aiming to foster the fruitful exchange of expertise and perspectives across fields to help us rise to this critical challenge"
GENDER EQUALITY NETWORK AND CHILDREN AND YOUTH NETWORK JOINT EVENT
How can the path towards gender equality take in consideration the role of children?
How can children's rights, and in particular, child participation, be a vehicle for creating gender equality?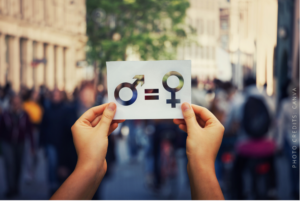 These were some of the questions explored in a joint meeting of the Gender Equality and the Children and Youth Network, both interest groups within the European Foundation Centre. Andrea from ACT2gether Latin America and Luís from the Learning for Well-being Foundation, talked about their experience with supporting competent partnerships between children and adults as means to address gender-based discrimination.
They talked about the mutually feeding relationship between patriarchy and adultism, and the need for new visions of childhood and adulthood based on mutual learning. The group agreed to meet again in a few months to explore potential partnerships. We support initiatives like these, that create connections between different fields of social change and
expand our view of what's at stake for children and adults alike.
If you want more information about this event please contact:
Luis Manuel Pinto
Director for Programmes & Learning
Learning for Well-being Foundation
luis@learningforwellbeing.org
We all have Super Powers! Human Core Capacities
The Learning for Well-being Foundation launched a social media campaign on human core capacities.
Core capacities are abilities that we use every day in order to explore and connect with ourselves, each other, and the world we live in. These are the cornerstones of the Learning for Well-Being Foundation's work.
As social networks and the digital world are increasingly present, we want to find new ways of informing and working with the core capacities that are fun and feel more like a conversation.
During the month of April we laid the ground for the campaign by sharing some thoughts about why core capacities are important. Each month will follow a thematic calendar with inspiration and practices for each core capacity (starting from May). We are sure you will like them!
Stay tuned to our Facebook, Instagram and LinkedIn profile for new posts every week.
Delphine Moralis, CEO at the European Foundation Centre, talks about the importance of the EU Strategy on the Rights of the Child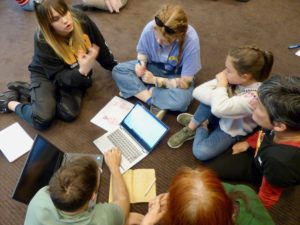 "When it comes to supporting the rights of children and addressing the harsh consequences of the pandemic, philanthropic organisations also play a key role. Already today, many foundations contribute actively to the well-being and support of children – and this both during the crisis as well as before and beyond".
In that sense the  Chief Executive Officer at European Foundation Centre, Delphine Moralis, talks about the journey of counting (now) with the EU Strategy on the Rights of the Child. It "provides for yet another opportunity for foundations to engage. As is the case for the European Commission, philanthropy too can choose to embed a child rights perspective in different areas of work". mentioned Moralis
Children represent 27 % of today's world population.  "They are rights holders entitled to special protection as children, but are also the future adults who will either benefit from or live with the consequences of decisions we all take now". The Learning for Well- Being Foundation and  EFC, chaired  a  Thematic Network to bring members together to learn and exchange best practices on how to contribute to the plight of children and youth.
If you want to read Delphine Moralis Article, please click here
The EU Strategy on Children's Rights is available now
The EU Strategy on Children's Rights was developed in consultation with 10,000 children, it includes actions and recommendations targeting the EU, Member States and the private sector.
It will provide the framework for EU action to better promote and protect children's rights and contains a set of measures for the EU to implement, addressing among others:
the rights of the most vulnerable children
children's rights in the digital age
the prevention of and fight against violence
the promotion of child-friendly justice.
Download the EU Strategy on Children's Rights here
Working group on the quality of childhood: 'OECD's International Early Learning and Child Well-being Study (IELS). Is this the way forward for the EU?'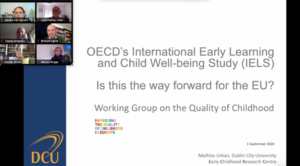 The presentation at our last Qoc meeting has been given by Professor Dr. Mathias Urban, who holds the Desmond Chair of Early Childhood Education at Dublin City University.  He presented the 'OECD's International Early Learning and Child Well-being Study (IELS). Is this the way forward for the EU?'   
The talk was followed by a group discussion on how children's well-being, centrally important to the Learning for Well-being Foundation, is threatened by standardized testing even among five year olds, as with the IELS criticized by Mathias Urban.
Such 'testology' ignores the rich complexity and diversity within the different contexts where children spend their earliest years.  The speaker and audience argued instead for holistic approaches to children's learning processes that address basic inequalities.
The Learning for Well-being Foundation has long supported Mathias Urban's plea for early childhood to be governed by competent systems , and we complement this with nurturing grassroots initiatives for sensitive assessment
[click here to know more].
2getherland Global goes ONLINE
2getherLAND Online is a  campaign to promote partnership between children and adults for fairness and sustainability using different social media and virtual platforms in order to overcome  physical distancing and still create together.
In this campaign we aim to share the opinions, needs, feelings and ideas of children and adults from all ages on the current world situation. We also aim to nurture the development of the ACT2gether community, to build a platform where people can inspire and be inspired in order to ACT2gether. 
It will run until July 2020 with the following activities for all generations to experience together at home and online:

In the first strand of the campaign we have shared on April, with a series of challenges and suggestions for activities to inspire and connect people from different generations to take action together at home and online. In the difficult situation our world is facing at the moment, we try to spread small acts of kindness. 
This part of the campaign has now come to an end, however, all the Acts of Kindness are still to be found on our social media! 

In this strand of the campaign we will share stories of partnership and connection between generations. We will share stories of children and adults that ACT2gether towards a more fair and sustainable world. We hope that these stories are a source of inspiration and motivation for children and adults across the world! 

In the third strand of the campaign, we will organize a series of facilitated online conversations between children and adults, from different regions of the world, about the issues that are dividing and connecting different generations. These conversations will be hosted by our intergenerational team.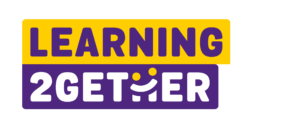 In the last strand of the campaign we will host an online 2getherLAND! This will be a series of video tutorials, workshops, and webinars to help develop the skills of children and adults to plan, decide, communicate and ACT2gether. We will organize powerful activities and virtual gatherings led by our 2GETHERLAND community to share knowledge in many creative  ways. 
Explore the ACT2gether Online Campaign here!
Digital hugs from the whole ACT2gether team.
A big thank you to the EFC for allowing us to present Act2gether and be part of the kick off meeting of their Children's Thematic Network!
A big thank you to the EFC for allowing us to present Act2gether and be part of the kick off meeting of their Children's Thematic Network!
The new EFC Children's Thematic Network kicks off with an exploratory meeting looking at children's participation and the next steps of the network
Quality of Childhood session, September 3, 2019 in Brussels
Quality of Childhood at the European Parliament, on Tuesday 3rd September, 2019
"Our last Qoc meeting at the Parliament welcomed Marshall Marcus, the founder and the chairman of the Sistema Europe https://www.sistemaeurope.org

This organisation gathers volunteer musical teachers, children and young people in orchestral and ensemble music-making programmes, to inspire and transform positively the lives of these children, young people & their families in communities from all sections of society.

We had the great pleasure to listen to a concert they performed in front of the Parliament."
Learning for Well-being Foundation joins ERASMUS+ partnership on personalised assessment

Brussels, 13 September 2019
Measuring what matters — according to Learning for Well-being perspectives — is essential for well-being, including for school children.  Too often, however, standardized assessment in schools undermines children's well-being rather than enabling each child to develop her or his unique potential.  Yet even within the constraints of the existing system, teachers exercise creativity and empathy for their pupils' engagement with learning and these teachers develop good practices within assessment.
A new Erasmus+ project will seek to collect 20 such good assessment practices from teachers across Europe and to share these practices in a readable and appealing publication, both in print and on line.  A peer learning workshop will also be held towards the end of this fifteen month project.  The project partners — the European Council for Steiner Waldorf Education, the Hungarian Waldorf Federation and the Learning for Well-being Foundation — will meet five times to discuss the stimulating methodological and logistical issues involved, the first of these five already scheduled for the 29th-30th of October in Brussels.
This partnership is one more successful ERASMUS+ applications launched by or within Learning for Well-being Foundation over the past few years.
In 2015 L4WB-F joined a consortium of partners to undertake "INTESYS" a three year (November 2015 – October 2018) Forward Looking Cooperation Project co-funded by the European Commission's Erasmus+ Programme. The project focuses on piloting new approaches to Early Childhood Education and Care (ECEC) systems in Europe with a view to ensuring that children and families in vulnerable situations have access to high quality ECEC provided by services that are better integrated across the different sectors (education, health, welfare, etc.), professions and across age groups and governance levels.
ISSA Conference 'Nurturing Environments', June 18-19, 2019 in Leiden (Netherlands)
ISSA: International Step by Step Association
Children's wellbeing in their early years is crucial and it depends tremendously on the physical, mental, social-emotional, cultural, economic, and political conditions of the environment where they live or where they were born. The conference 'Nurturing Environments, for the wellbeing of young children and families', organized by ISSA aims to bring this systemic and dynamic approach to building and ensuring environments where all children live, develop and learn, especially the most vulnerable and at risk.
SCHEDULE AND LOCATION
The conference will take place in Leiden, the Netherlands on Tuesday and Wednesday June 18th and 19th, 2019.  More information on the program and registration, you can find here.
PRE-CONFERENCE WORKSHOPS
Prior to the Conference, on Monday June 17th, several workshops are being offered, click here for more information.
Workshop 'Partnering with Children Across Sectors', June 17, 2019 in Leiden
Pre-conference workshop 'Partnering with Young Children across Sectors – Beginning a Movement' offered by the L4WB Foundation
Objectives
This one-day workshop aims to facilitate the exchange of note-worthy practices in the collaboration between (young) children and adults, and to involve participants in contributing to the definition and development of a new international initiative that supports partnership between generations – for the sake of social equity and sustainability.
The theme
The theme of the workshop highlights ways for very young children to fulfil their right to be heard and to be taken seriously in discussions involving well-being outcomes for children and adults. We will dedicate particular attention to exploring the conditions required for environments to be more supportive of children's participation, and the core capacities that enable and improve quality of relationships between children and adults.
Participants 
This workshop welcomes representatives of any child-serving organisation, who wish to learn more about a partnership approach between young and adults, or who have their own experiences to share.
Process 
The workshop is roughly structured according to the metaphor of 'head, heart and hand.'
More info and registration
Click here for more information and for registration at this pre-conference event. This event has a limited number of seats.
Date: June 17th, 2019
Time: From 10:00 to 16:00
Location: Leiden
Launching new briefing paper on lifelong learning, May 29, 2019 in Brussels
Can learning for well-being over the life course be achieved through lifelong learning community centres in neighbourhoods? A new briefing paper, called 'Implementing a holistic approach to lifelong learning: Community Lifelong Learning Centres as a gateway to multidisciplinary support teams' argues that such centres can act as 'one stop shops' for multidisciplinary teams that respond to the unique situations of children and families. Click here to read the paper.
Produced through a collaboration between the Lifelong Learning Platform, the Educational Disadvantage Centre of the Institute of Education at Dublin City University, Cedefop and L4WB-F, the briefing paper will be launched at an event on Early School Leaving to be held in Brussels on 29 May. A day earlier, 28 May, the Learning for Well-being Foundation will chair a related working group on the 'Wider benefits of learning.'
Eurochild General Assembly and Members' Day, April 17-18, 2019 in Brussels
The children's rights community will gather in Brussels for Eurochilds 2019 General Assembly and Members' Day on 17-18 April, 2019. 
Eurochild, member of the L4WB Community, is organizing her annual meeting at the office of 'KindEnGezin', Avenue de la Porte de Hal 27, in Brussels. Participants will be expected to travel to Brussels on 16 April. The schedule for these two days event is as follows:
17 April, 9.00 until lunch time: Members Day sessions
17 April, after lunch until about 18:00: General Assembly
17 April evening: organized dinner for all participants
18 April, 9:00-15:30: Members Day sessions
Further details on the agendas will be published in end of January.
Registration will open from January 17th onwards. Click here for more information.
L4WB Community Day on April 3rd, 2019 in Brussels
After the successful L4WB Community Day last year, we invited our community composed by young people and adults to participate at our annual Community Day in Brussels. After the amazing virtual launch we had for our new project called 'Act2Gether' in February, we were really excited to be able to continue the discussion focused on how to develop and further implement this global movement. For more information on Act2Gether, click here.
Agenda:
Session 1 / 9:30 – 10:45
Guiding Questions:
·  Why are we here, and how will we make decisions?
·  What will we do for children (and adults) in the next year?
·  What is ACT2GETHER, and what opportunities and challenges does it present to the community?
Session 2 / 11:10 – 12:30
Guiding Questions:
·  Who are the children and adults we want to support, and what do they need?
·  How do we as a community act together – what as a collective do we have to offer?
·  In what ways can we best bridge our resources and opportunities, for the needs of those we want to serve?
Session 3 / 13:30 – 15:00
Guiding Questions:
·  In what ways can we align our interests and activities with the ACT2GETHER initiative?
·  What new initiatives can we collaborate on to strengthen the impact of ACT2GETHER?
Session 4 / 15:30 – 16:30
Guiding Questions:
·  What ideas show greatest feasibility, leverage and carry greatest enthusiasm?
·  What should we collectively prioritize as activities?
Session 5 / 17:00 – 18:00
Guiding Questions:
·  What do we commit to individually and collectively?
·  What are the next steps?
·  What do I keep from this experience?
Quality of Childhood session, March 5, 2019 in Brussels
Quality of Childhood at the European Parliament, on Tuesday March 5th, 2019
Helping, sharing, collaborating… are not words generally associated with adolescents.  Drawing on insightful new neurocognitive research, however, Professor Eveline Crone – winner of the Spinoza Prize, the highest scientific award in the Netherlands – will highlight the potential for learning and social-affective engagement during adolescence that can be effectively supported if understood.
Organized by the Alliance for Childhood European Network Group and the Learning for Well-being Foundation, this QoC session, taking place from 12.30-14.30, will be followed immediately by a more intimate 'Post QoC' discussion with the speaker hosted by L4WB-F.
If you wish to attend this inspiring talk and sharing of experiences, please do send an email to Michiel Matthes.
Conference 'Strengthening integration within Early Childhood Systems', April 2nd, 2019 in Brussels
CONFERENCE
The Conference Strengthening integration within early childhood systems – why and how? will bring together European and country policy makers and programs implementers to discuss about the rationale for strengthening integration in the early childhood systems and about ways in which it can be achieved. The conference will build on the results and the policy recommendations coming from INTESYS, an Erasmus+ Key Action 3 pilot project implemented in four European countries: Belgium, Italy, Portugal and Slovenia.
DAY AND LOCATION
The Conference will take place at the Royal Library in Brussels, Belgium on Tuesday April 2nd, 2019, from 10.30 till 16.00 o'clock.
It will provide a platform for learning about the achievements and challenges in the four different pilots from quite diverse country contexts, and for discussing what policies at European and national/local level are needed to create a more enabling environment for integration within early childhood systems.
INTESYS
INTESYS proposed and piloted an innovative Reference Framework and the Toolkit Towards Integrated Early Childhood Systems- Building the Foundations. Both are aimed at supporting the early childhood actors at national/local level in their efforts to increase the cooperation and coordination among early childhood sectors and services, to better serve the young children and their families, especially the most disadvantaged. For more info on the INTESYS project, click here.
QoC on Janusz Korczak and his Lessons for the Quality of Childhood, December 4th, 2018
On Tuesday December 4th, 2018 another Quality of Childhood (QoC) session took place at the European Parliament in Brussels.
A 'Republic for children' where children and adults recognize each other as competent partners sounds like a contemporary idea resonant with L4WB perspectives, but Janusz Korczak created such a republic within a Jewish orphanage in a Warsaw ghetto during the Nazi occupation that ultimately killed Korczak and the children concerned.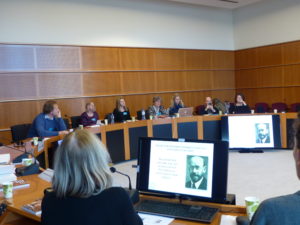 Helma Brouwers, Olga Middendorp and Theo Cappon from the Janusz Korczak Association in the Netherlands argued that Korczak's ideas are more relevant than ever, at this Quality of Childhood session. The session at the European Parliament was followed by a 'Post QoC' discussion with the speakers afterwards.
Lifelong Learning Week, December 3-10, in Brussels
The Lifelong Learning Week began on 3 December and brought the 42 member organisations of the Lifelong Learning Platform (LLLP), who address formal and non-formal education throughout the life course and across Europe, to Brussels.  Many events took place at the European Parliament, including the Learning for Well-being Foundation's QoC and Post QoC.  The L4WB Foundation chairs the LLLP working group on the Wider Benefits of Learning and convened a meeting to embark on a ten year plan to revitalise education, at which the European Parents Association, the European Vocational Training Association and the European Council for Steiner Waldorf Education provided stimulating contributions.
Conference on including children, October 29th-30th in Croatia
Trainings on listening to children
The Learning for Well-being Foundation and Eurochild are partnering in creating a training programme that helps children and adults partner in initiatives that support the right of children to be heard and taken seriously.
The programme is aimed at equipping children with the necessary skills to be able to participate in consultation processes, to represent others and to facilitate group discussions where children and adults are present.
The first activities have been piloted in Eurochild events such as their Conference which took place from 29 to 31 October 2018, in Opatja, Croatia.
Quality of Child Session, September 4th, 2018 in Brussels
Children flourish through artistic expression, so cutting budgets for art programmes undermines children's development, as argued during the Quality of Childhood (QoC) session at the European Parliament, organized with the Alliance for Children European Network Group on 4 September 2018 and chaired by MEP Julie Ward.
Ruth Churchill Dower from EarlyArts, UK, explained compellingly why schools need art programmes. Iina Berden, representing Finland's Ministry of Education and Culture, described putting imaginative policies into effective practice, with feedback from children. L4WB perspectives encouraged these insights, also at the informal Post QoC gathering thereafter, that enabled deeper exploration and wider sharing.
If you wish to attend future Quality of Child sessions taking place at the European Parliament, you can send an email to Michiel Matthes.
CATS Conference in Caux, Switzerland, 30 July-5 August, 2018
Children as Actors Transforming Society 2018: 'Safe Together'
The CATS Forum 2018 (Children as Actors Transforming Society) was dedicated to creating safety in partnership, as way to address violence against children. The forum gathered almost 300 participants, of which about half were under 18 years old. The heart intention of this forum's edition was to equip participants with tools that can help them deal with violence through partnership between children and adults.
This year's theme was 'Safe Togehter', which was approached through the 'Protective Environment Framework' (PEF) developed by UNICEF, which offers eight key focuses for ending all violence against all children. CATS displayed these eight areas as sections of a colourful umbrella. If one part of the umbrella is not working, the rain will get through and the child will not be protected.
Workshops, group activities
The framework was used in workshops, group activities and social times throughout the week. There was one workshop for each section of the umbrella, allowing smaller groups to discuss the topic, delve into personal issues and come up with solutions. Parallel arts and skills workshops aimed to help participants put what they learnt in the PEF workshops into practice. These included sessions on dance, poetry and on helping children speak out. Lauriann from the UK said, 'I have learnt so much from the workshops. I can take ideas to help me with my job. They also helped me understand more about other cultures.'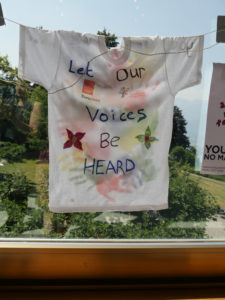 A series of Together Times for the whole forum built community and allowed children and adults to work together. One of the highlights was the Human Library, in which participants volunteer to share their stories of combatting violence against children with small groups. Many hard-hitting and inspirational stories were shared, from overcoming bullying to supporting victims of violence in different countries.
Outcomes
Both children and adults developed their knowledge and skills to implement actions to fulfil the strategies needed for a safer environment for children. At the same time, they were supported in imagining and planning their own social action. With the aim of addressing the root causes of violence against children in their local environments. Through an ongoing collaboration between children and adults.
Here you can find the year book with all the activities of CATS 2018 (please, scroll down to 'other documents').
Annual Conference and General Assembly of Life Long Learning Platform, 5-7 July, 2018
The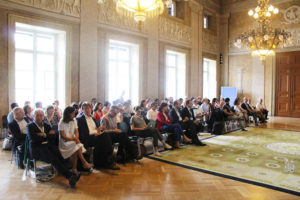 annual Lifelong Learning Platform (LLLP) event in Vienna was the usual vibrant interchange between 43 networks around formal, non-formal and informal education that together cover 50,000 institutions.  The Learning for Well-being Foundation was invited to offer an energizing moment at the LLLP General Assembly, led by Daniel Kropf, that encouraged those present to make decisions and take action through a process — facilitated by music and journal notes — that comprised of the four steps of 'Stillness-Lift-Choose-Connect.'
The Learning for Well-being Foundation was also invited to chair the LLLP working group on the 'Wider benefits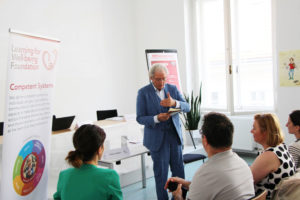 of Learning' that emphasizes education as key to social cohesion and well-being, as well as employability.  The ten organizations that attended this meeting represented students, parents, school heads, volunteers and migrants from across Europe as well as special pedagogies such as Steiner Waldorf education, in addition to vocational training and adult education.  All these representatives spoke eloquently about the principles of Learning for Well-being, and notably about unique potential, relationships, diversity, engaged participation and feedback.
Click here  to read more about the Lifelong Learning Platform.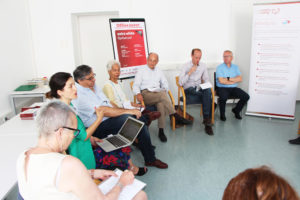 Quality of Childhood (QoC) session June 5, 2018
On June 5th, 2018 another Quality of Childhood (QoC) session took place in the European Parliament in Brussels. The organizers as usual were the Alliance for Childhood European Network Group and the Learning for Well-being Foundation. This time a formal forum and a large audience was provided for Nancy Mannix of the Palix Foundation in
Canada, for her experi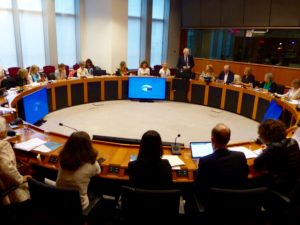 ences of how "New discoveries in the field of brain science can contribute significantly to a healthy childhood and the well-being of children. Presentation of an initiative in Alberta, Canada." The striking lesson here was that this Initiative was able to exert major policy influence so that all legislation in Alberta is required to explore consequences for local children and the contexts for childhood in the province.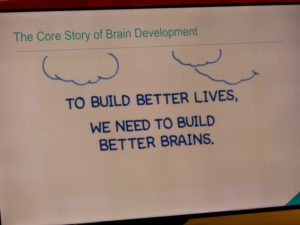 Nancy also recounted how the Alberta Family Wellness Initiative emerged in order to share knowledge effectively about the development of human brain from birth onwards, to enable children to grow up in healthier and happier ways that will move individuals and societies away from the negative consequences of uninformed behavior.
Immediately after the Qoc, in the more intimate setting of the Post QoC, Nancy Mannix shared a film about the Alberta Initiative that stimulated a discussion of "What activities can civic society undertake to help support systems to become more competent, i.e. more focused on the development of the
unique potential of each and every child in its care?" The exchange became intercontinental as those present contributed their comparative experience from Europe more widely and from Finland in particular.  The basis of the discussion consisted of micro-experiences with children, families and communities that resonated on both continents.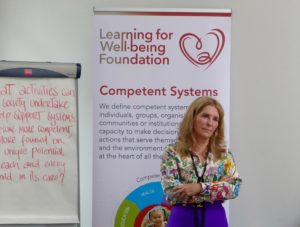 'Transforming ourselves,' 'transforming relationships,' 'transforming societies' and 'expanding research' – these current themes of the Learning for Well-being Foundation generate the questions 'Can we transform ourselves/ relationships/ societies — and can we expand the related research — and if we can then how do we stimulate such transformations and expand research?' During both this QoC and Post QoC session we tried to answer these questions, with the help of the input of Nancy Mannix and lessons learned from the Alberta Initiative.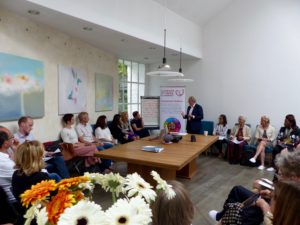 Eurochild event on June 7, 2018
Measuring the long-term social and economic value of investing in children,' an event held on 7 June at Eurochild in collaboration with the Bertelsmann Foundation, further extended this discussion in the context of the Childonomics initiative that develops an economic model informed by the costs of different approaches to support children and families.
Click here for more info.
Investing EU money in a transformative way, June 6, 2018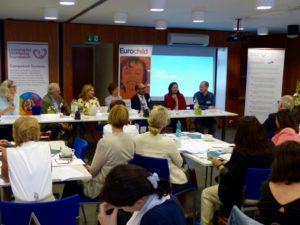 An event with this title was held at Eurochild on 6 June, 2018 co-organized by the Learning for Well-being Foundation.  Nancy Mannix of the Palix Foundation offered her experience of transformative investment for children in Canada, as a springboard into discussion of related issues in European settings.
Panels composed of speakers from relevant Directorate Generals within the European Commission — Education, Health, Employment and Regional affairs — included representatives of civil society organizations such as COFACE Families, EuroHealthNet, the European association that responds to people with disabilities and the Social Platform.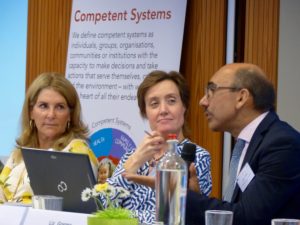 Eurochild's comprehensive report on this event can be found here, and should be read in the context of Learning for Well-being's emphasis on competent systems that enable effective decision making, including decisions about investing in children.
Click here for more info on the event.
Training in Luxembourg, 14 to 19 May, 2018
Helping young people finding a sense of purpose
From 14 to 19 May, in Luxembourg, the L4WB Foundation, in partnership with the European Peer Training Organisation, led another seminar of the project "Bouge et Décroche ton Potentiel" (Move and Land your Potential).
The project gives the opportunity to 4 groups of European young people who are not in education or training, to explore their unique potential and identify their qualities and the competences they have acquired through their life experience. Each group is aged 16 to 25, and participates in a residential seminar in which an adapted version of the programme "Potential for Life" is offered.
By the end of the seminar, participants develop a personal development project, which is then coached by local youth workers. In certain cases, participants  have the opportunity to live a traineeship experience abroad. This project represents a rich opportunity to continue piloting and developing the programme "Potential for Life" and its potential application to young people who have been away from school, and who seek a sense of purpose through professional development.
Conference on 'Inspiring change: the governance of school education systems', 17-18 May, 2018
On 17 and 18 May, the European Commission's Directorate General for Education, Sport, Youth and Culture organized a conference in Brussels on Inspiring Change: The governance of school education. The conference explored the key policy messages articulated by the ET 2020 Working Group (2016 to 2018) that included members of the Learning for Well-being Community.
The conference resonated with themes highlighted during the Learning for Well-being Community Day on 24 April 2018, notably 'Is education about acquiring and applying information, or is it about the formation of the whole person? If it's the latter than the teacher should model her or his own self-transformation'.
Click here to read the report on the content of the Learning for Well-being Community Day.
Completed Social Presencing Theatre Training, May 2018
Luís Manuel Pinto (Educational Programmes) from the L4WB Foundation completed last May a one-year advanced practitioner training in Social Presencing Theatre (SPT). Based on Theory U, this methodology combines movement and mindfulness to help make visible the inner dynamics of social systems.
The competences acquired in the course will enable the L4WB Foundation to expand its ability to propose embodied learning experiences, and propose body and movement practices that cultivate and strengthen core human capacities. The SPT methodology also holds great potential to explore the creative tension between individual differences (inner diversity) and group dynamics. For more information about SPT methodology and its applications to Learning for Well-being, contact Luís.
The Core Capacities of Children: Strategies and Opportunities, 30 April-3 May, 2018
From April 30 through May 3, 2018  a group of 13 practitioners from Europe and North America met in Kalamazoo, Michigan (U.S.A.)  Representing a variety of disciplines and fields of interest, they came to  learn together and reflect on the L4WB Foundation's approach to core capacities for children and to help set strategic directions for the initial phase of the research project undertaken with the UNICEF Office of Research and co-sponsored by the L4WB Foundation and the Fetzer Institute.  Hosted at the Fetzer Institute's Retreat Center, the convening was deemed a successful launch in validating the research plan and gathering resources and commitments from participants.
A further description of the research project can be found here.
Community Day Brussels, April 24, 2018
L4WB Community Day in Brussels on 'Competent Systems'
On April 24th, 2018 all community members and friends of the L4WB Foundation gathered for celebrating achievements, connecting with each other and with various activities. To commit for another year of supporting Learning for Well-being, each in our own unique way. This year, we have focused on the theme of 'Competent Systems': exploring civil society's contribution to support systems serving children and families. By cultivating the capacities of individuals and organizations to function in an integrated way.
Click here for the reporting on the L4WB Community Day 2018.