Arshad Mozumder
ACT2gether Youth Coordinator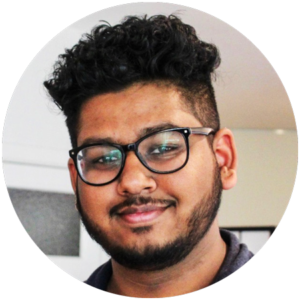 Arshad Mozumder is a young individual who discovered himself and his passions through getting involved in children and adult collaborative initiatives. From his childhood to his now being a young adult 7 years later, he has volunteered much of his time to supporting and developing on these initiatives whilst working with and coordinating teams of children and young people.
With familial origins from Bangladesh, Arshad has grown up in the UK, and has a keen interest in healthcare and wellbeing. This has led to him achieving a degree in the Biomedical Sciences, and now to his aspirations of being a doctor in the future. He is particularly interested in Paediatrics, Psychiatrics and the holistic care approach to Medicine, which will continue on his passion for working with children and young people, whilst also combining his caring and supportive nature to help with the emotional and physical wellbeing of the people he interacts with.
Arshad is committed to 'serving' the Young People working closely with L4WB, ensuring that they are treated fairly and respected, whilst also feeling empowered and supported at all times. He is a bridge between generations and works to ensure competent partnerships develop with young people and adults throughout L4WBs various activities. Arshad loves to dance, and yes his hair is naturally curly. Send an email to Arshad.