Valeria Valda Vera
Community manager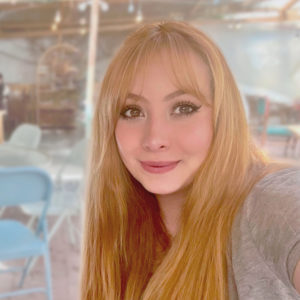 Valeria was born in La Paz, Bolivia, holds a Bachelor's degree in Graphic Design and Visual Communication and pursued a Master's in Communication and Digital Marketing. She worked on making marketing strategies and as a graphic designer for digital and print products but also shared her knowledge as a teacher.
She loves travelling because it allows her to learn about diverse cultures and broaden her horizons. Also, Valeria enjoys meditation to centre her thoughts and reflect.
Valeria is responsible for the graphic design and management of social media for the Learning For Well-being Foundation.