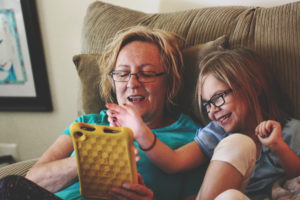 During 2013 and 2018, The Learning for Well-being Foundation was an active partner (in collaboration with the Caux Foundation and IoFC France) in the implementation of  CATS (Children as Actors for Transforming Society) Conference. L4WB-F participated in 6 conferences, where more than 1600 children and adults encountered a living experience of intergenerational collaboration to advance children's rights and well-being. 
When this project ended, the L4WB-F started working on a new initiative implementing the Foundation's approach, seeking to encourage child participation and empowerment and, most importantly,  intergenerational partnerships  creating spaces where adults and children could partner. This initiative, named ACT2gether, was born as a social movement, aspiring to change how society sees children and youth, positioning them as active actors in society. The L4WB-F built ACT2gether to support intergenerational collaborations that would allow these changes to take place from a human and holistic perspective. Therefore, A2G tries to give an answer to primarily one question: how can we connect with others on a human level, establish dialogue, and enhance the development of ourselves, recognising each one's unique potential.
The official launch of ACT2gether took place virtually in March of 2019, with functioning sites in Bolivia and Germany. The launch enjoyed the participation of people and organisations from over 50 countries that acknowledged the importance of the proposed framework and topics.
For the past three years, ACT2gether Latinoamerica has worked in Bolivia on democracy, child participation, and other matters that became more relevant due to the country's political situation and the posterior COVID-19 crisis. In Germany, the work was carried out in partnership with Bertelsmann Stiftung and focused on working on inequality and poverty. In addition, ACT2gether Germany held numerous projects, including a 2GETHERLAND Germany in  2019 which gathered children and adults during a week camp full of various activities.
ACT2gether had planned an in-person global event in The Netherlands – 2GETHERLAND Global- for 2020, which then happened virtually due to the pandemic. Nevertheless, the event, which extended over three months, was a success and approached different topics meaningful to both children and adults and established the movement's global presence.
Two new sites have been established over the past one and a half years, in Palestine and in The Netherlands. These two newer locations have been working on health, education, and mental health among children and adolescents, topics that became even more relevant after the COVID-19 crisis. 
After these three years, numerous activities and projects successfully maintained, the ACT2gether team is full of dreams and enthusiasm to face new challenges. It recognises the need to expand and implement its particular approach to work on children's and adults' well-being topics.
This time has been vital to creating alliances and influencing different organisations; the movement is growing and is preparing to implement news sites and partnerships. ACT2gether is ready for the new chapter, looking to the future with expectancy.
The Learning for Wellbeing Foundation's team shares this hope and some of them have expressed some wishes for A2G:
I wish that ACT2gether motivates children and adults to partner as competent partners for their mutual benefit.

That organisations working for and with children

ACT2gether

to shift attitudes towards children, so that they are included at the decision making level on matters that affect them.

That adults and children relate towards each other with curiosity and that adults are prepared to let go of power so that they can enjoy the gifts that children offer.
Daniel Kropf, Chair and Founder of The Learning for Well-being Foundation
That the adults and children of today are able to break through the current conceptions of adulthood and childhood and co-create a new way of living together. 
Yakarah Attias – Managing Director
For children and adults to become co-constructors of being, helping each other on their life journeys.  
Luis Manuel Pinto – Director of Programs and Learning
Looking forward to the day when different generations act together, fairly and sustainably — may that day come soon!
Shanti George – Qualitative Researcher
That all children can claim all of their rights. The only way this can be achieved is by adults and children working together.
 Darren Bird – Director Child Participation & Safeguarding
I wish for all human beings, regardless of age, gender or backgrounds, to live in harmony.
 Caroline van Eeghen –Senior Relationship Manager
That it will be recognised and lifted by young people around the world. 
Fenne Baugust – Project Manager / ACT2gether Netherlands
Thank you to all that have accompanied this process throughout these years. If you would like to know more about ACT2gether or participate in our activities, please get in touch with maria@learningforwellbeing.org
"There can be no keener revelation of a society's soul than the way in which it treats its children." — Nelson Mandela (8 May 1995)