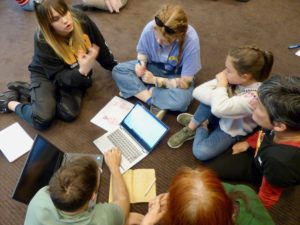 "When it comes to supporting the rights of children and addressing the harsh consequences of the pandemic, philanthropic organisations also play a key role. Already today, many foundations contribute actively to the well-being and support of children – and this both during the crisis as well as before and beyond".
In that sense the  Chief Executive Officer at European Foundation Centre, Delphine Moralis, talks about the journey of counting (now) with the EU Strategy on the Rights of the Child. It "provides for yet another opportunity for foundations to engage. As is the case for the European Commission, philanthropy too can choose to embed a child rights perspective in different areas of work". mentioned Moralis
Children represent 27 % of today's world population.  "They are rights holders entitled to special protection as children, but are also the future adults who will either benefit from or live with the consequences of decisions we all take now". The Learning for Well- Being Foundation and  EFC, chaired  a  Thematic Network to bring members together to learn and exchange best practices on how to contribute to the plight of children and youth.
If you want to read Delphine Moralis Article, please click here