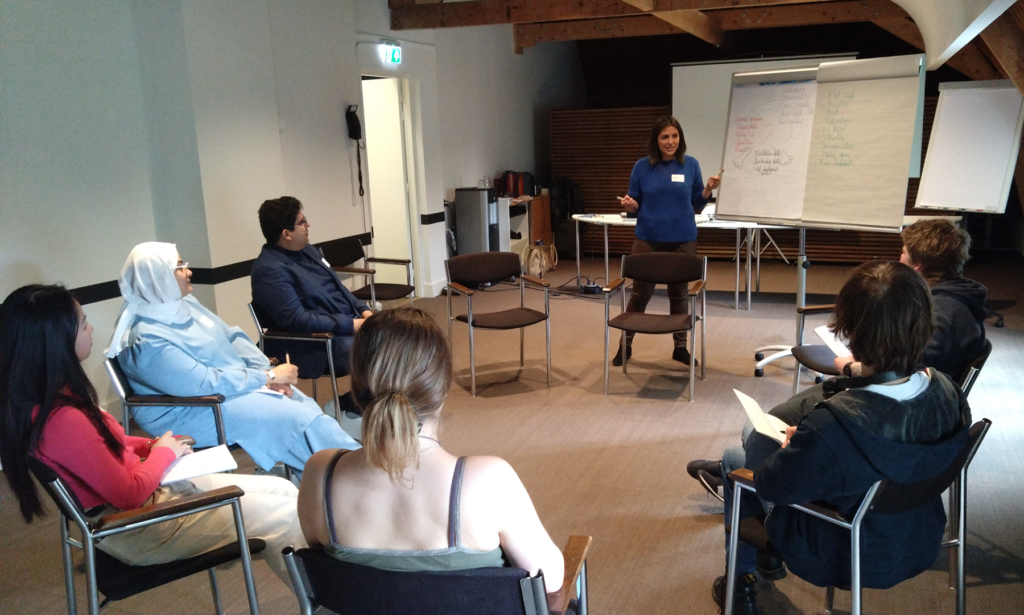 From May 12th to 14th, eight young people between the ages of 17 and 25 participated in the "Becoming an Ambassador for Youth Participation Training Weekend" organised by Act2gether Netherlands. This program aimed to provide young people with skills and resources to become leaders and facilitators capable of supporting other child and youth-focused organisations to become more participatory.
The training was built based on the integrative framework of the Learning for Well-being Foundation, aspiring to support the participants in discovering their unique potential, value inner diversity and well-being and dive into topics like child rights and partnership between generations, among others.
Throughout the weekend, a combination of theoretical knowledge and hands-on experiences was provided. Participants learned to design purposeful group activities and workshops tailored to specific objectives. They had the opportunity to create practical examples and received feedback from their peers, facilitating their growth as effective facilitators.
To ensure continued support for the group, one of the facilitators will hold a follow-up video conference to address any remaining doubts, provide additional support and accompany the participants throughout their journey of developing their own workshops.
We are grateful to the passionate and motivated young people who participated in this programme and our sponsors: the European Union through the Erasmus+ programme, Triodos Foundation, and a generous private donor, whose support has made this initiative possible, inspiring a new generation of youth advocates committed to driving positive change.