On Tuesday December 4th, 2018 another Quality of Childhood (QoC) session took place at the European Parliament in Brussels.
A 'Republic for children' where children and adults recognize each other as competent partners sounds like a contemporary idea resonant with L4WB perspectives, but Janusz Korczak created such a republic within a Jewish orphanage in a Warsaw ghetto during the Nazi occupation that ultimately killed Korczak and the children concerned.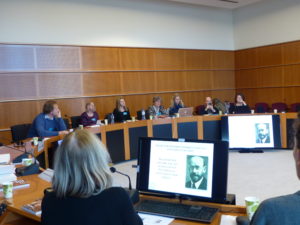 Helma Brouwers, Olga Middendorp and Theo Cappon from the Janusz Korczak Association in the Netherlands argued that Korczak's ideas are more relevant than ever, at this Quality of Childhood session. The session at the European Parliament was followed by a 'Post QoC' discussion with the speakers afterwards.