In today's schooling system, test performance is replacing the very purpose of education. Students engage in school activities to pass tests, and learning becomes secondary. In addition, when teachers are judged based on student test scores, teaching is reduced to performance-boosting. As a result, students suffer the impact of ever-increasing competition; some are discouraged, others drop out, and we are confronted with what many see as a crisis in student mental health. It is time to revise our educational models.
As a response to the necessity to address this critical topic, on the 13 of October took place the Education Evaluation for Well-being: personal, relational and global webinar, a space created to discuss the challenges of the current assessment paradigm and to explore the potential of an innovative orientation to education, one that places the process of relating at the centre of learning and well-being.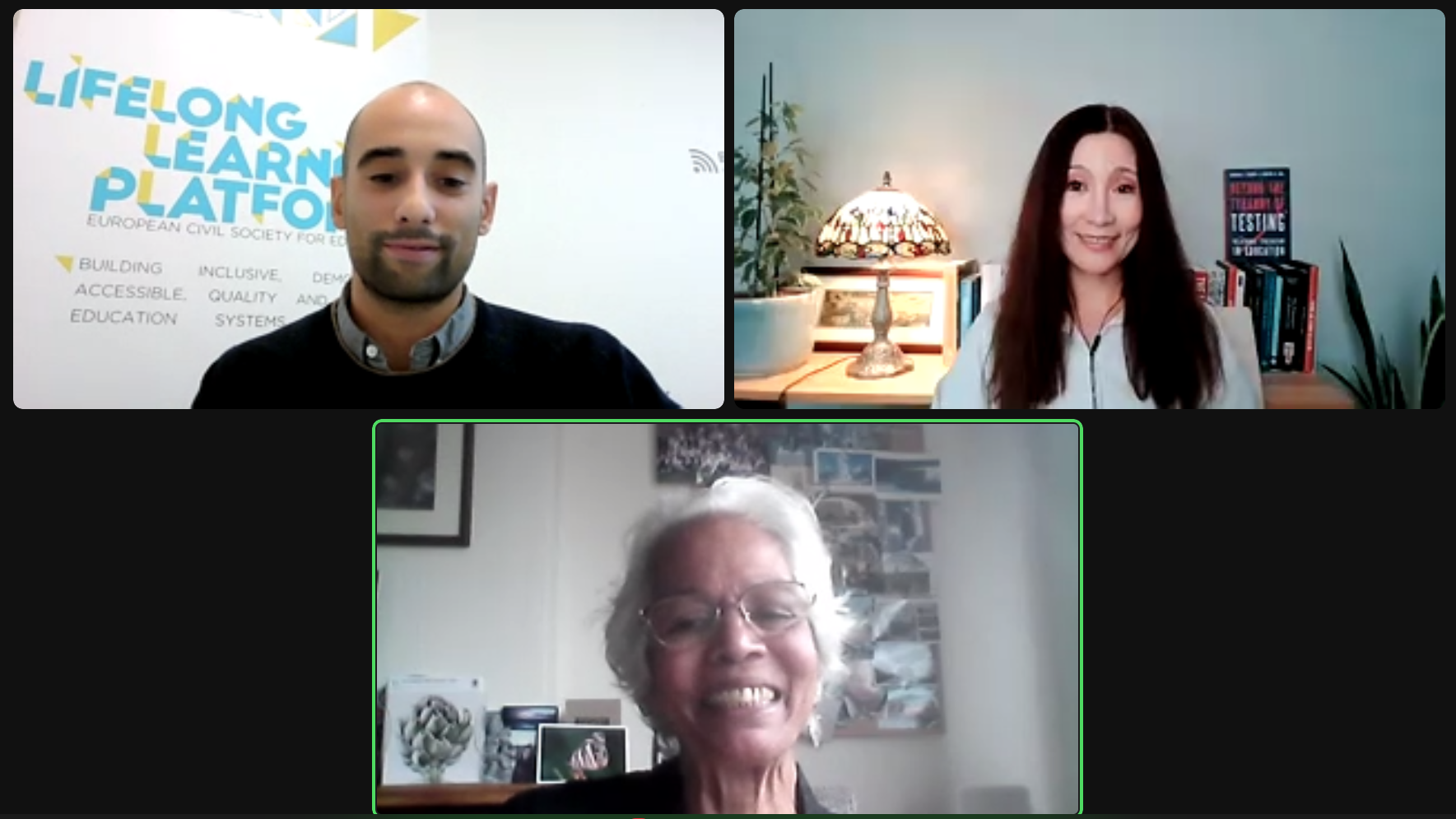 Professionals, researchers, policymakers and students formed a fascinating panel of speakers that discussed assessment in schools and universities from different perspectives. More than a hundred professionals attended the webinar and nurtered the conversation viachat.
Shanti George, researcher and member of the Learning for Well-being Foundation team, was one of the speakers. She shared insights from the report "Assessment as Dialogue" which gathers twenty inspiring practices from classrooms and schools across Europe that represent alternatives to the "exam factory".
"Children need to be related as whole persons and not as minds needing to be filled. Recognised as unique people and individuals. It is necessary to work on intergenerational partnerships and nurture the core capacities." – Shanti George
The Learning for Well-being Foundation promotes a holistic approach to education that recognises pupils' unique potential, the need for personalised learning, and the importance of intergenerational relationships that nurture innate core capacities. Therefore, its compromise to keep working on helping improve assessment practices has been reaffirmed after the exciting conversations that took place during the webinar. The Foundation will continue promoting well-being to be considered in developing school curricula and assessment methodologies.
Revisit the webinar here.
Download the "Assessment as Dialogue: Twenty Inspiring Practices from Classrooms and Schools across Europe" book here.