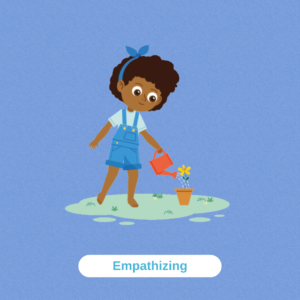 The European Council for Steiner Waldorf education gathered together with their representatives around Europe in an online session to plan for 2022. Delegates shared recent developments in their countries, updated each other on their work in different thematic working groups, and deepened the connection with international partners.
In a working session, Daniel Kropf, Founder and Chairman of The Learning for Well-being Foundation and Dominic Richardson, Chief of Social and Economic Policy of UNICEF Office of Research Innocenti, presented 'What Makes Me?', the report on Core Capacities for Living and Learning. After the research's introduction, the participants embarked on a conversation to explore the already existing practice of core capacities in Waldorf schools. 
Evidence supports that promoting the development of core capacities in early childhood only benefits the full growth of children, enhancing their uniqueness. Implementing these practices in schools could help children expand their potential and give them tools to explore the world in their unique way, enriching their desire and ability to learn. 
What could be the following steps to encourage the inclusion of teaching techniques that promote the development of core capacities in schools? These kinds of questions encouraged the different parties to deepen the research on the capacities.
Learn more about the report here: https://www.unicef-irc.org/what-makes-me.