2getherLAND Online is a  campaign to promote partnership between children and adults for fairness and sustainability using different social media and virtual platforms in order to overcome  physical distancing and still create together.
In this campaign we aim to share the opinions, needs, feelings and ideas of children and adults from all ages on the current world situation. We also aim to nurture the development of the ACT2gether community, to build a platform where people can inspire and be inspired in order to ACT2gether. 
It will run until July 2020 with the following activities for all generations to experience together at home and online:

In the first strand of the campaign we have shared on April, with a series of challenges and suggestions for activities to inspire and connect people from different generations to take action together at home and online. In the difficult situation our world is facing at the moment, we try to spread small acts of kindness. 
This part of the campaign has now come to an end, however, all the Acts of Kindness are still to be found on our social media! 

In this strand of the campaign we will share stories of partnership and connection between generations. We will share stories of children and adults that ACT2gether towards a more fair and sustainable world. We hope that these stories are a source of inspiration and motivation for children and adults across the world! 

In the third strand of the campaign, we will organize a series of facilitated online conversations between children and adults, from different regions of the world, about the issues that are dividing and connecting different generations. These conversations will be hosted by our intergenerational team.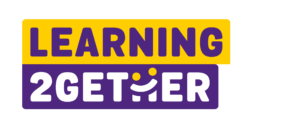 In the last strand of the campaign we will host an online 2getherLAND! This will be a series of video tutorials, workshops, and webinars to help develop the skills of children and adults to plan, decide, communicate and ACT2gether. We will organize powerful activities and virtual gatherings led by our 2GETHERLAND community to share knowledge in many creative  ways. 
Explore the ACT2gether Online Campaign here!
Digital hugs from the whole ACT2gether team.